Fixed Skylights are the quick way to a BRIGHT home!
Available for all sloping roof types - tiles, thatch, slate, Big 6, zinc/chromadek corrugated sheet, Harveytile [not for Nutec Corrugated Victorian Profile]
The Fixed Skylight manufactured by Tony Sandell Roof Windows of Cape Town [previously marketed as SOLIS], is the most popular glass skylight in South Africa.
With flashing kits for all roof types, mostly from epoxy-coated aluminium, there is no re-waterproofing required after installation. EVER! We guarantee that (three year guarantee)!
Designed for permanence, the materials used are durable in our harsh high-UV environment. Stainless steel screws, lead counter-flashing (for profiled roofs) and generously overlapping components - installed with additional silicone-sealing to eliminate wind-riven moisture - all mean that you can sit back and enjoy daylight.... even on cloudy, and even RAINY days.
Unlike reflector-dependent skylights, the TSRW window simply lets in the light. Lots of it! With 10 stock sizes and more custom sizes available, there is a model for every application.
Installation considerations:
The ideal position "down below" might not be possible....
Whilst every attempt is made to position the skylight so that the ceiling opening is in the ideal position, it sometimes is found that the existing roof design is complicated by
a hip or valley, [cannot alter those!]
plumbing pipes, geyser, electrical conduits [can be re-directed or repositioned by your electrician or plumber at an additional fee]
a rafter [truss alterations generally possible following the truss manufacturers' guidelines at a low extra cost]
If we cannot place the skylight exactly where you want it, we can generally find another solution. Only an in-roof inspection (included in the no-obligation quote) can ascertain these factors.
Flat roof installations also possible...
We use galvanized steel / Chromadek / Zincalume / Colorbond flat sheet to match the roof finish, to manufacture a site-specific upstand flashing kit.
The upstand flashing provides a slope for the skylight to enable the condensation to drain out of the condensation drain holes.
So.. what does the INSIDE look like?
The interior finish integrates the skylight on the roof, with the ceiling (whether it is sloped (raked) or flat.
Boxing down the skylight is what takes MOST of the time, but it is what makes ALL of the difference. Our bright white-painted light shafts reflect the entire visible light spectrum, allowing a NATURAL light into the room. (Stainless steel or aluminium tubes allow a "synthetic" light inside as the full spectrum is not transmitted.)
Combo installations:
When one skylight isn't enough, we'll design a solution!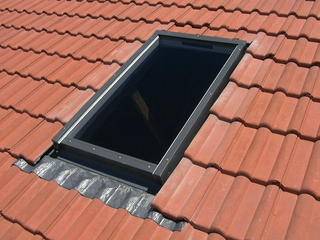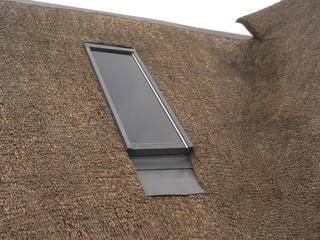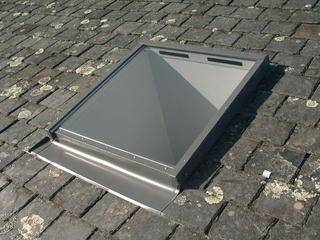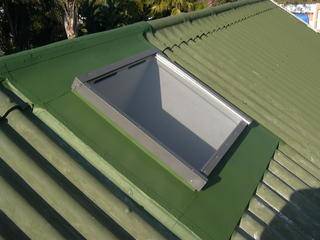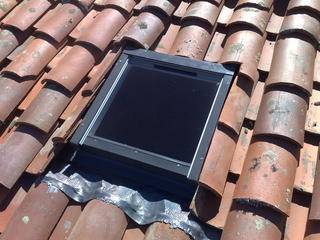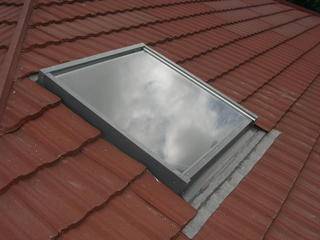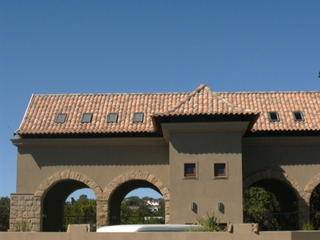 Quick enquiry
Complete and submit for a no-obligation quotation!
Contact us:
Tel and address detail:
(Please phone first before visiting, in case we are out on site!)
Office information:
Unit 5, Block B, COMSEC Centre
22 Old Grahamstown Road
Sydenham
6001
Port Elizabeth
South Africa
Contact detail:
Tel: (041) 487-1088
Fax: (041) 581-6767
E-mail:
Using this site means you accept its
terms
| Copyright © 2021 Dundonald Skylights, Port Elizabeth, South Africa.
| website by